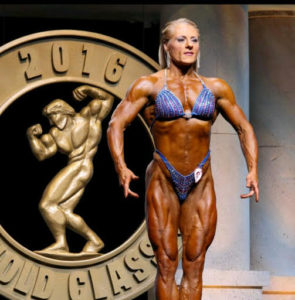 ​Background
As a 54 year old mother of three and IFBB Pro body builder, I have competed as high as the Arnold Classic. My goal is helping our clients and athletes move and perform better.
​Certifications
Licensed Massage Therapist
Certified Personal Trainer
Official nutritionist and massage therapist for the Pathfinder Weight Lifting Team of Colosseum gym
​Specialties​
Strength training, hypertrophy, Nutrition- weight loss, lean bulking.
Massage Therap​y: Swedish, Deep Tissue, Trigger Point, Russian Sports, Manual Lymph Node drainage, Rolfing, Structure.
Prep coaching for athletic competitions – Strategy for game day, endurance, nutrition-(making weight, conditioning), stage routines, posing, music mixing, cut and burn. Offer a food prep service for athletes that don't have time to cook for there specific diets.